Kayleigh Setterfield, Dip CII, MA
Markerstudy

Product Head Commercial
Tel: 01227 284004 
Email: Kayleigh.wicks@markerstudy.com
Bio:
Kayleigh joined Chaucer in December 2011, transferring to the Commercial team in 2012.
Having worked as a Team Leader within Zenith Marque, following Markerstudy's acquisition of Chaucer's UK Division in 2015, Kayleigh has progressed to Product Head for Commercial and is based in Whitstable.  
Responsibilities:
Kayleigh is responsible for the development of schemes and broker commercial accounts, and helping to grow and expand the Markerstudy Commercial offering.
Kayleigh's focus is mainly on underwriting new business, specifically the more complex and larger Tradesmans's and SME risks.
Alongside underwriting, Kayleigh is also responsible for the training and development of the team of Commercial Underwriters, taking technical referrals and undertaking training.
Lorraine Caddick, Cert CII
Markerstudy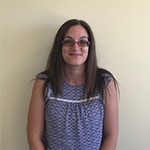 Commercial Underwriter
Tel: 01227 284004

Email: Lorraine.caddick@markerstudy.com
Bio:
Lorraine joined Zenith Marque in July 2015 as a Commercial Operations Representative.
She moved to the Zenith Marque Commercial team in May 2016 which led to concentrating on Extranet referrals within the new business team and becoming an Assistant Underwriter.  Lorraine now works as an Underwriter with a focus on liability and tradesman's policies.
Responsibilities:
Lorraine helps our brokers with their Extranet referrals and underwriting Tradesman's risks. Our niche positioning the market means that our broker partners refer business with all sorts of quirks. Whether it is unusual trades, poor financial history or prior convictions, we try to accommodate as many as we can. We know that a quick response time and a flexible approach is key to converting these cases into new business.
Lorraine also works with brokers to help develop their accounts and maintain a good working relationship with them.
Jessica Elvidge

Markerstudy
Commercial Underwriter
Tel: 01227 284004
Email:  jessica.elvidge@markerstudy.com
Bio:
Jessica joined Chaucer in January 2009 as an admin assistant to the Aviation Division, in May 2014 Jessica joined the commercial team as an underwriting assistant within the existing business team. Jessica is now a Commercial Underwriter for Markerstudy who manages the Underwriting Assistants plus writing new business. 
Responsibilities:
Jessica is responsible for the management of the Underwriting Assistants who work on existing business, training and developing them into Underwriters.
Jessica also writes new business and her main focus is tradesmans and liability business.
Neil Linwood Cert CII

Markerstudy
Commercial Underwriter
Tel: 01227 284004
Email: neil.linwood@markerstudy.com
Bio:
Neil joined Chaucer Insurance in March 2009 and worked within the claims department as an injury claims handler.
Neil transferred to the Commercial Underwriting team in December 2016 as an Underwriting Assistant.
He is now a Commercial Underwriter specialising in Commercial SME and Property Owners business
Responsibilities:
Neil is predominantly responsible for the underwriting of Commercial SME and Property Owners new business and to work with brokers to ensure we maintain our strong working relationships.